Who We Are
Sunshine Shoeshine is a shoe cleaning social enterprise. We employ disadvantaged people with shared purpose of giving an exceptional office shoeshine service.
By harnessing our Sunshiners unique skills we deliver personalised and intuiative service to our partners; from prestigious global banks to boutique law firms.
We give a beautiful shoeshine, imaginative csr and develop engaging relationships that inspire, motivate and unite our customers.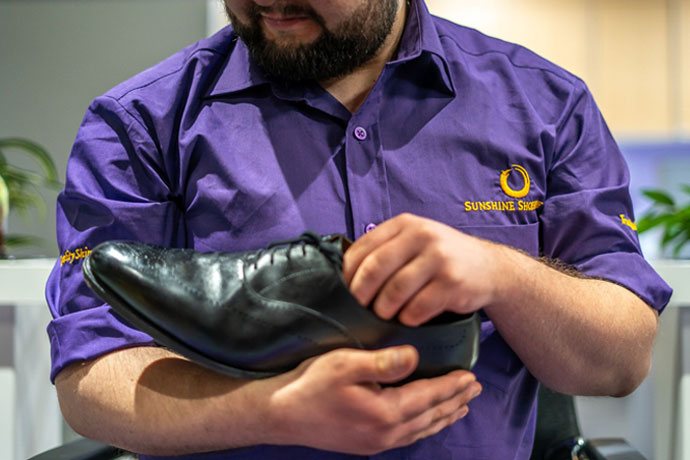 Sunshine Shoe Repairs
No one understands your shoes better.
The sister of our shoe cleaning is Sunshine Repair Service which gives a personal and exceptional shoe repair with a real focus on quality and convenience. Our ethos is based on creating ongoing rapport with our customers leaving them with total satisfaction.
This approach has led us to being a trusted source of maintenance and cleaning by our customers throughout the lifetime of their shoes.
Our Partners & Charities We Support
Below are an example of some of our partners.  We love getting under the skin of your workplace to determine how we can polish your workforce benefits.